Optimist Midland Area Championship at SSSC
Beautiful blue skies, with a light easterly breeze greeted the 19 young helms to Gailey Reservoir on 21st September, as South Staffs Sailing Club hosted the Optimist Midland Area Championships and final traveller event in the Midland Optimist Series for 2019.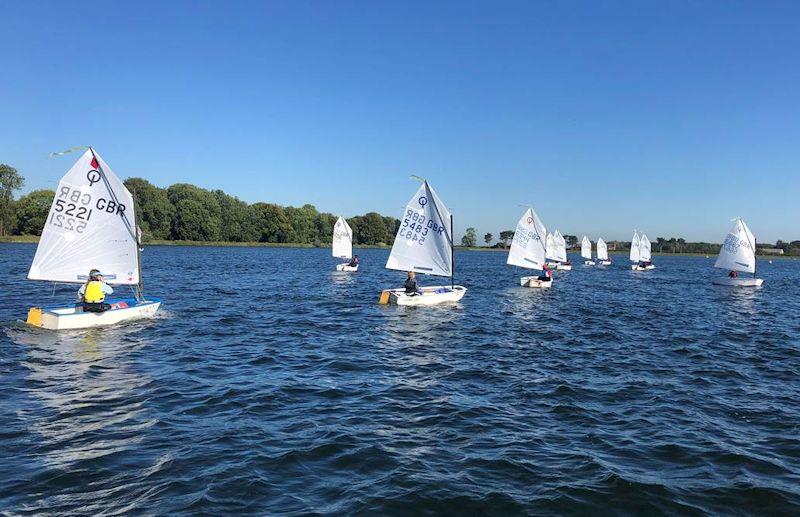 Race one offered a test for the Regatta Fleet, some sailing in their very first open event, with busy mark rounding's and as the gentle breeze built to a steady force 3 the dead run proved a challenge that all managed to bravely tackle. In the main fleet the racing was tight but the front two of Derin Can Soyer & Finley Moss were never challenged from start to finish.
Race two followed with a change of course and a big decision for the front of the fleet at the windward mark, to take the rhumb line below the island but risk the wind shadow or go high but sail further. Racing is all about risk v reward and as the leaders headed high, would anyone look to take their chance and go beneath the island… not this time round, but everyone learnt from the missed opportunity and did the opposite on the next lap! Eventual winner was Derin Can with Finley second and an excellent race from Sebastian Smith close behind.
Following a lovely lunch, the wind had clocked a little to the south so only a slight change of course, which meant the faster reaches stretched the fleet out a little. The front three of Derin Can, Finley and Dilara finishing in that order and leaving the fleet to battle it out behind them, plenty of place changes ensued with Jack Hodgkins coming out best of the rest.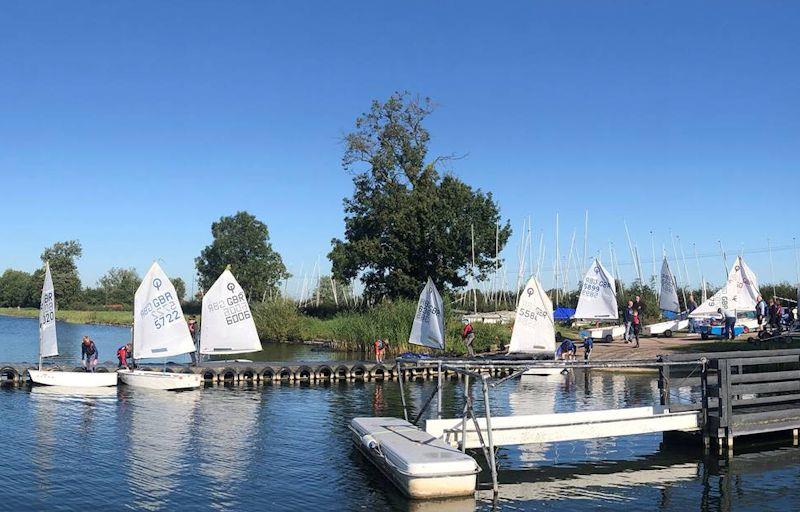 With the wind easing a little the last race was a formality for the front three again of Derin Can, Finley Moss and Dilara. Derin Can going on to post a picket fence score line taking the Area Championship and Traveller series too, congratulations to Derin Can Soyer and younger sister Dilara taking the junior prize ensuring the car was full of silverware for the journey home!
Congratulations must also go to Hugo Brechtmann taking the Regatta Fleet win on his first attempt at an open event!
The warm autumn sunshine, welcoming atmosphere of South Staffs members, and fantastic vantage points around the lake for the visiting parents meant a good day was had by all on and off the water.
Thanks must go to all the volunteers from South Staffs and our kind sponsors HD Sails and Grand Prix Marine.