IOCA Optimist training at SSSC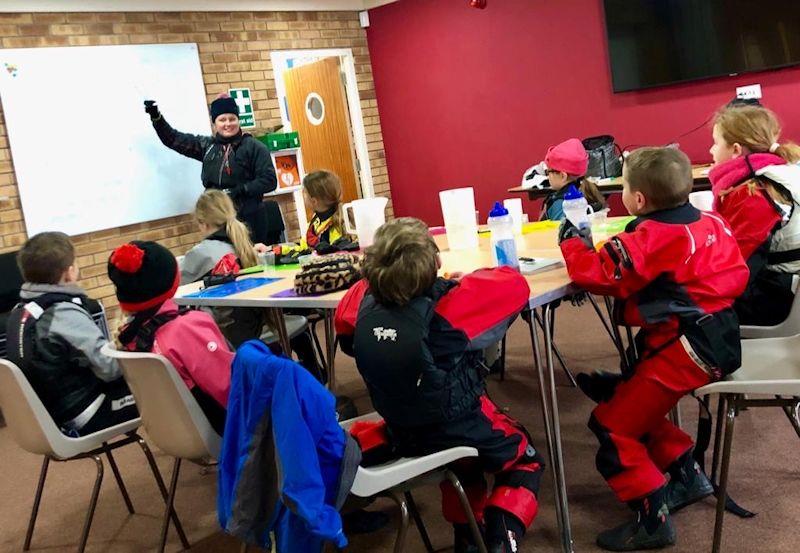 In January, while the RYA Midlands Zone Squad was being put through its paces at South Staffordshire Sailing Club, nine of their younger siblings and friends began learning the art of racing – in preparation for making their debut appearances in regatta fleets at events around the region later this year. Some of them will also be competing in the IOCA Nationals, for the first time, at Largs in August.
The Saturday dawned bright and sunny, with a gentle force 2 and crisp, but clear, air. While their parents were despatched outside to try and remember how to lace up an Optimist sail, the youngsters (who decided to name themselves 'The Sharks') took on a fitness challenge, land drills and game of 'Stuck in the Weeds' before getting onto the water to practice rounding marks and coming back alongside the jetty.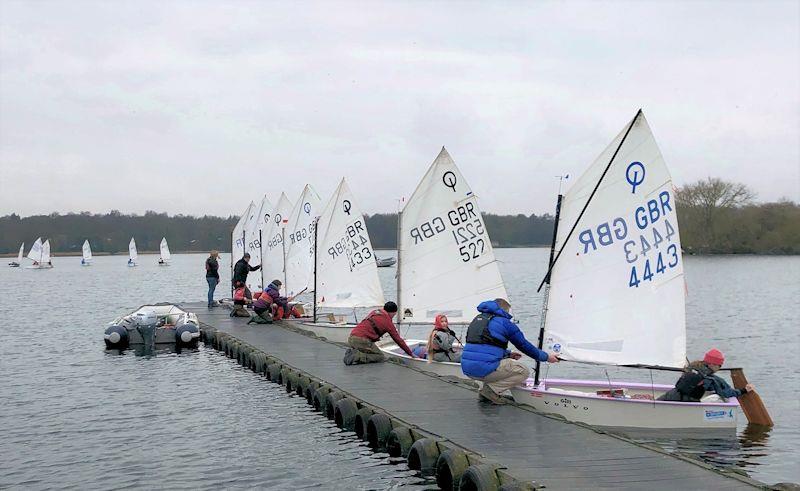 After a hot lunch from the galley, the group sharpened up their skills with a 'tacking on the whistle' drill and a game of collecting coloured balls scattered around the lake, before a highly competitive Round the Island race, cheered on by their Zone Squad brothers and sisters.
The training day was one of a number planned for Regatta fleet sailors by IOCA Midlands, the Midlands region of the Optimist class association. IOCA Midlands has planned a comprehensive schedule of events and training for Optimist sailors of all standards, taking place across the Midlands during 2020 – and open to all sailors.
Find out more here: www.optimist.org.uk/midlands-region-flotillas
You can also follow IOCA Midlands Optimists on Facebook: fb.me/iocamidlands